About Kimberley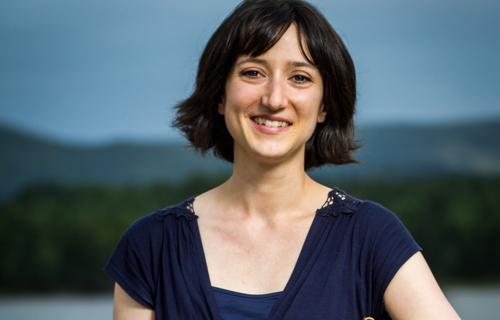 Kimberley Fraser was born on Cape Breton Island, and nurtured within its rich musical heritage. She first began to impress audiences at the age of three with her step-dancing talents. Soon after that she took up both the fiddle and the piano. Though still in her 20s, Kimberley's already has a distinguished career. She has traveled the world, from Victoria to Afghanistan, performing at venues such as The Kennedy Center in Washington D.C. bringing Cape Breton music with her wherever she goes. Dan MacDonald of the Cape Breton Post says about Fraser's versatility, "She has matured to become one of the stellar players of the Cape Breton fiddle tradition, equally at home at a house party, playing for a square dance or on stage for a concert in Bras d'Or or Boston, Scotsville or Scotland." Kimberley has shared the stage with the finest acts in Celtic music, such as Alasdair Fraser, Martin Hayes and Lunasa. Kimberley is also in demand for her piano skills, accompanying musicians at home and abroad.

Kimberley holds a degree in Violin performance from Berklee College of Music and in Celtic Studies from St Francis Xavier University in Nova Scotia. Education is important to her, reflected in Kimberley's dedication to teaching Cape Breton music both at home and abroad. A master at the trio of fiddling, step dancing and piano, Kimberley is a much sought after teacher for all three. Her reputation as a teacher has brought her to conduct workshops at many camps and festivals, including Alasdair Fraser's Valley of the Moon Fiddle Camp, the Swannanoa Gathering in Asheville, North Carolina, and The American Festival of Fiddle Tunes in Port Townsend, Washington to name a few. Kimberley also has experience giving workshops to string orchestras demonstrating how traditional music can be arranged for classical ensembles.
In 2006, Kimberley released her second studio album, Falling on New Ground, a winner of the East Coast Music Award for best Roots/Traditional Album of the Year. This self-produced album reflects on her experiences and growth as a musician since the release of her first studio album Heart Behind the Bow in 2000. Falling on New Ground demonstrates Kimberley's many talents and versatility.